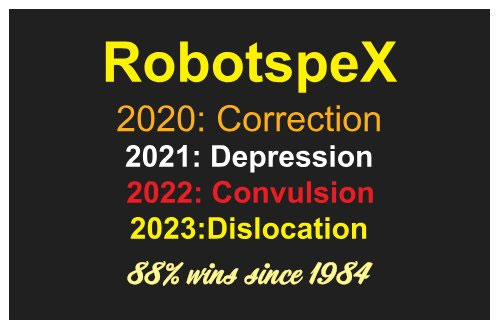 About Tradervision... We are in the trading industry since early 1972. We have experienced all kind of crashes: sugar, cocoa, orange juice, soyabeans, silver, S&p 5oo, coffee and so on... Our conclusion from our experience : without a valid trading system, whichever it may be, you will be slaughtered, decimated.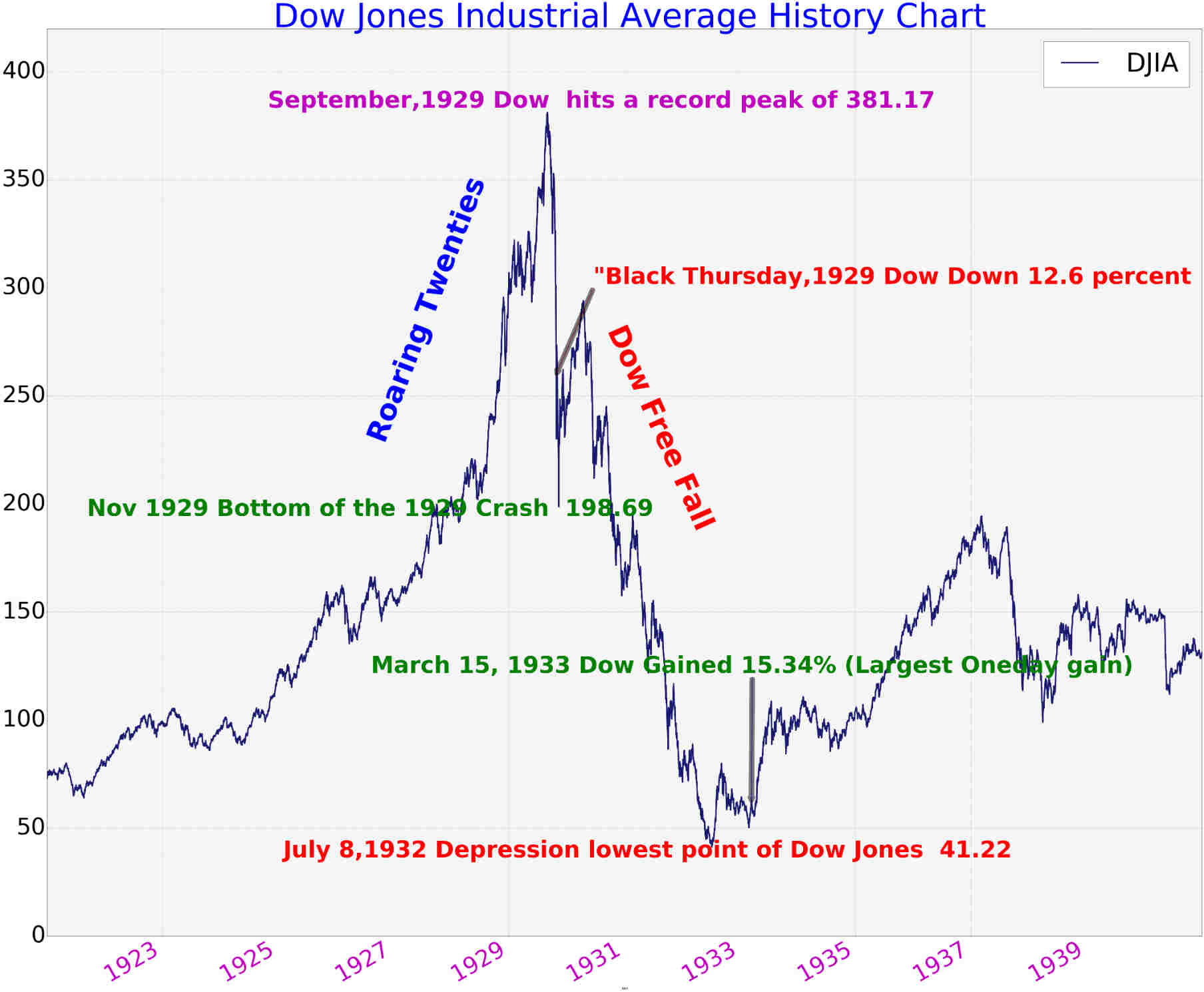 Our marketing : the old-school way is very efficient: meet your clients first. Tradervision is a slow trading machine & gives you plenty of time for very lucrative direct marketing activities, seminars or our favorite "Sunday brunch speculation school". At a time of sitting & staying behind your screen, do the exact opposite. To carry an iPad or any tablets is not a big deal... Fresh early 2018: Our Tradervision/RobospeX app available at smartphones. Pay-per-trade access for fresh rookie traders/beginners. City-distributors to introduce Sunday Speculation brunchs , or at their home or elsewhere. $&Peculation Schools to be inaugurate at no additional costs or fees.

Fresh early 2020: All trades displayed by Short Video Service of 42 seconds. All trades enquiries, robot-images , marketing assistance exclusively at approuved City-distributors.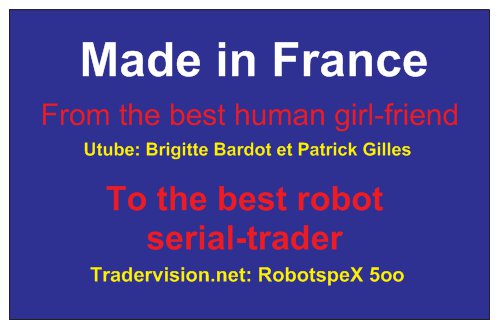 ---
About Patrick G. GILLE, Tradervision's Founder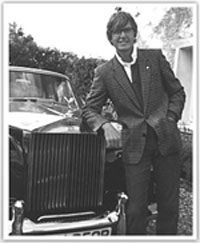 1965-1968: Institut des Sciences Politiques & Institut des Langues Orientales Paris.

1972-1975: Maurer SA. Account executive. Paris commodities futures exchange.

1977-1979: Drexel Burnham Lambert. Paris office. Head of options department.

1982-1983: Conti Commodities. West Los Angeles. California. Stock Indices Futures Options Department.

1983-1984: Merrill Lynch Futures. Los Angeles. California. Stock Indices Futures Options Department.

1985-1986: Donaldson Lufkin & Jenrette. Geneva. Switzerland. Options management & software researches.

1987-2000: Index Option Services International activities.

2001- 2009: Manager First Option Fund (private) Zurich, Switzerland.

2010-2012: Tradervision Franchises research & development.

2013: Tradervision IMAGERIE 18 Master- Franchises Network to be launched...
2016: Tradervision/RobotspeX app in preparation
2017: Tradervision/Robotspex app ready & discount subscribtions fees av. at Distributors/Ambassadors .

---
Beside Trading activities, while he was living with Brigitte Bardot, Patrick G. Gille played in the following movies:
• Les femmes from Jean Aurel (1969) (Watch on Youtube)
• L'ours et la poupée from Michel Deville (1969) (Watch on Youtube)
• Les fous du stade from Claude Zidi (1972) (Watch on Youtube)
and was a model from 1971 to 1973 in Paris (François Lanno), New York (Wilhelmina Talents) and Milan (Gorgio Piazzi Fashion).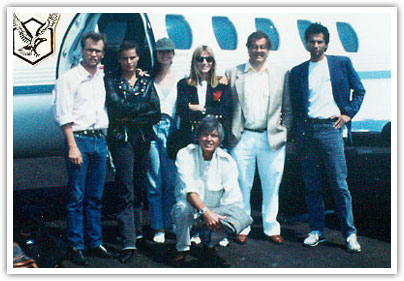 Patrick G. GILLE with Princess Stéphanie de Monaco and friends en route to Venice Carnival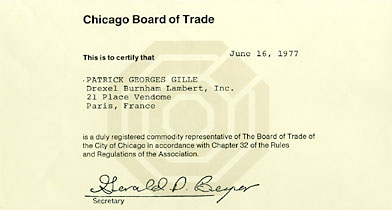 Chicago Board of Trade Certificate