Last published Tradervision Signal .... An unique totally automated image-trading concept, devoted to pure speculation & now available worldwide at your smartphone. Just check it at 4.ooo worldwide S&P Speculation Schools Split-fee Smartphone Services (6xS) ...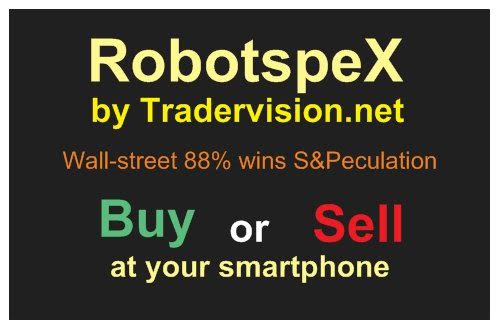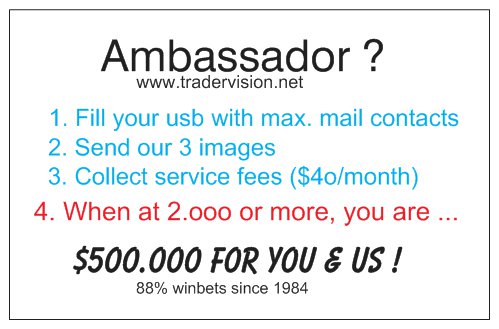 Read Risk/Reward Rules as follow:
Red at 70: Full alert...Be ready to sell futures/sell cfd's/buy puts. Red at 30: Be ready to buy futures/buy cfd's/buy calls: You will get final image-instructions from your city-distributor/local provider/smartphone app.
Red crossing white + blue: You trade...at the money options. Maturing signal process may take a few trading sessions !!!.
Red at 50: Mandatory out !! , Yes, that simple... The tiniest profit , grab it !.. Do not wait for super, mega-trade. This is not our core-business.
Top right corner: In/out Dow & Spx cash closing prices... more datas at our trading worksheet & detailed trading sheet ...Click on trade number:
A surgical operation graph. Watch the red line: it is the scalpel ... Effective early 2020 , all trades to be displayed in Short Video Service . And only available at official " City - Distributors " with minimum subscribers quota of 5oo . RobotspeX is a cultural "Zeitgeist" or time spirit. The young generation has appetite for speculation : You wish to distribute , you make your own enquiries or marketing. When at quota level , "contact us" at this website. Remember : You collect & split fees. To summarize: A 24/7 presence & assistance for fresh individual investors/speculators, right in the heart of any major cities over the globe, with motivated distributors dedicated to speculation and about to cash in very large incomes. Yes, be ready, we are on our ways...
Yes, we are heading to Everest summit. But any success/victory is always a team achievment. Sherpas ,anywhere on earth are warmly welcome. Any effort/assistance/help of any nature to be rewarded. Just check "Caveat" and let us know ...
PlanetRobotspeX is a "500" quadrilogy: S&P 5oo index, $5oo member fee, 5oo minimum distributor quota, $5oo mln yearly ca$h machine,when at full throttle.Distributors sky is the limit: check "Caveat" minus your flat distributor fee.
FIABILITY FIRST: Now 88.15% since first trade in 1984 ... FREQUENCY SECOND: 423 trades in 426 months or 0.98 tr/month ... FEASIBILITY THIRD: 4.ooo Distributors/$chools in 1oo Countries ...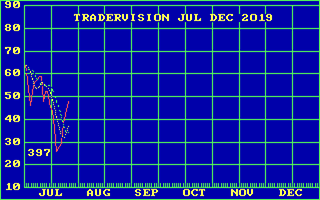 WINN:377 LOSS:50 TOTAL:427 W/L Ratio: 88.29% Tradervision's trading sheets and signals: click on trade number for specific images decision display.... ( Images from trade 286 up to date at Tradervision facebook/twitter.).
Check "Signals Hall of Fame" below left ! The whole planet to speculate at " Planet RobotSPeX"!.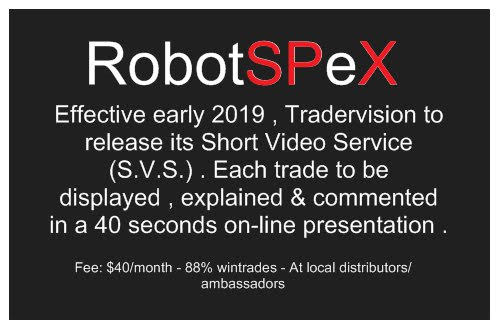 You play S&P 5oo futures,options,cfd's ??
. Rookies: Go to the practice range first with mini Dow-jones & mini S&P 5oo. . CFDs are leveraged products. CFD trading may not be suitable for everyone. . Losses may exceed your initial deposit. So please ensure that you fully understand the risks involved.
L.D.C.A.: Limited Doubling Cost Accumulation.... A circuit breaker when Tradervision is involved in a severe adverse move.