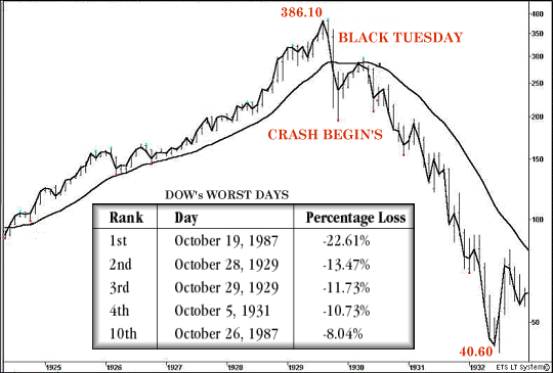 Alpina B12 , 750 IAL , 740 IA 4.4L

EARLY 2018 ,RobotspeX at your smart phone: It is a non-sense: If you are an investor, not to profit from Wall-street ups & downs. It is a non-sense: If you are a speculator, to ignore the S&P 5oo index. It is a non-sense: If you are a trader, not to get software assistance. Designed for rookie/novice individuals, the E-mini S&P 5oo is one fifth the size of standard S&P futures. Made up of 5oo individual stocks, the S&P index is the leading indicator of large-cap U.S. equities.
OUR DIGITAL TRADING ROBOT- REVOLUTION: Your own Dow Jones/ S&P 5oo ups or downs speculation: We send you our three images (Ready, trade, & get out). You follow those MANDATORY instructions: 88% win-trades since 1984. That simple.
But, as professional traders, and we do mean it,it is very frustrating to admit that machines are more performant, by far, than we are. But so go the digital era. Too bad for your/our oversized egos . Trading is a very risky activity : 90% of traders are facing recurrent heavy losses & sometimes are wiped out in one single Wall-street session. We told you , so never complain...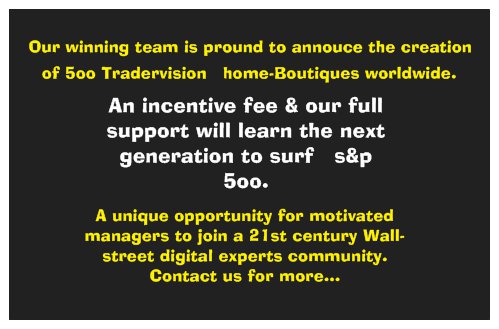 The bible on Trading Analysis was written in 1948 by Robert D. Edwards & John Magee: " Technical analysis of stock trends". We , all traders, have been reading this magnificient book hundreds of time. But it is now as outdated as horse & buggy.
The quest for decisional tools is growing exponentially. At this web-site, you have access to a multi-tested powerful tool to shape your decision process. At your smart phone, right after the closing bell, mandatory images-instructions are mailed to you...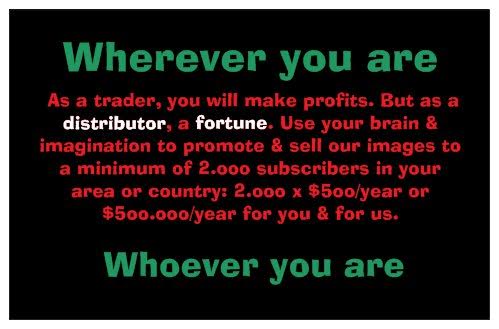 Longevity: 436 signals in 40 years period (1983 - 2023), and counting.
Reliability: 88.28 % in favor closing a profitable trade.
Simplicity: Trading Signals now standardized in 6 components over 6 differents Wall-Street sessions (see picture below)
Universality: Underlying derivatives are S&P 500 futures and options on futures traded and quoted at the C.M.E.
Regularity: One trade each month. 3 to 5 days duration.
Customary: Mandatory trading executed AFTER Wall-streeet close at 4:00 PM (CST).
Similarity: Signal maturing process shares extreme resemblance from one to another over time.
Passivity: Fully automated image-instructions. No trading when no signal. When trading, follow instructions.
History: We are in the derivatives trading business for over 40 years. We are the pioneer in the computer assisted trading concept.
Territory: We are the first and only in promoting the franchise applicable to financial community and products.
Serenity: Whatever the direction of the markets, we trade and generate profits... inexorably!
Voracity: A team of 18 master-franchisees , 5oo boutique-managers , 5.ooo speculation stands operating the #1 speculation website & now our global free app (Download at stats).
Tradervision recurrent trading decisions are now standardized and available as follow:
Read our Guide to Stock Index Options.